Since summer is right around the coner, (or at least i hope it is since were only getting cold weather, snow, winds) I decided to right about what i like to do in the summer.
#1. Mantracker
I loveee playing mantracker, espessialy when i invite some of my guy friends over and my brother invites his, it so fun. We all just run around in the dark having a good time. a bonfire, climbing trees, smores, joking. It just really enjoyable. Although,it is quite sad i wont get to do that this year because of covid and the restrictions.
#2. baseball
I have so much fun playing baseball. Me and zenin will go out to are field and play for hours on end. its very fun. Sometimes, we will occsianally ask my sister if she wants to play. We dont always because if she messes up she'll have a fit but we invite her sometimes so she doesnt feel left out.
#3. Volleyball
Volleyball is another thing i love to do. This, again, i do with my brother. sometimes we stay out until the sun sets and then put a fire on and sit down, make hotdogs, ETC. a lot of the time, we even stay out by the fire oor on the trampoline past midnight, so,  sometimes, our parents dont evem know we are out their.
#4. bonfires
I love having bonfires with my family. its very relaxing since most of the time when were at home, we never see eachother because were either busy or in our rooms.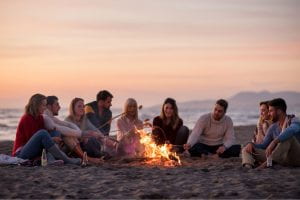 #5. badmonton/tennis
Badmonton and tennis are one of my many favorite sports. I usually go out if the field or on the road and play with my sister since my brother doesnt really like this sport.
#6. basketball
Basketball has been my favorite sport since i was 9. I was always goood at it, but, its funny, when im alone, im soooooo good at it, but when i have to perform it in front of anyone, suddenly, i suck at it. its frustrating really. I usally play at my house with my brother at our coutrt. we usaully play till someone gets to 50 points and then go it for food.
#7.dirtbiking/quading
hands down. my favorite thing to do it the summer. I loveee dirtbiking and quading. I could go hours on end doing this all aroung my yard, field, trails, block, and in out dirt bike track and hills. I  usaully go on rides with my brother. I would go with my sister but she drives so slow and it gets annoying so i go with zenin because hes more my pace. Sometimes we go on trails weve never been before and that usually results in one of us getting stuck. we drive around iin the mud and then spray eachother with it. It gets messy but its really fun.
#8. Swimming
swimming is so fun. espesically in the summer. its a good way to hang out with friends and family, have fun, and cool of in the heat.
thanks for reading my blog!
you should definitly check out annahs blog!