For my blog today, i decided to write about my favorite shows, series, and movies.
Harry Potter
Harry potter is one of my favourite movie series. They are very interesting and and a lot of thought put into it. They have so many details into it, that if you catch on to them, it makes the movie even better and easier to keep on track. The acting is really good, and the editing is emaculate, everything looks so real. It has such a homie feeling to it because you get to lean on the characters in a way it makes you feel as if you know them personaly. you understand how they feel and what goes on in their life. Its by far my favorite series.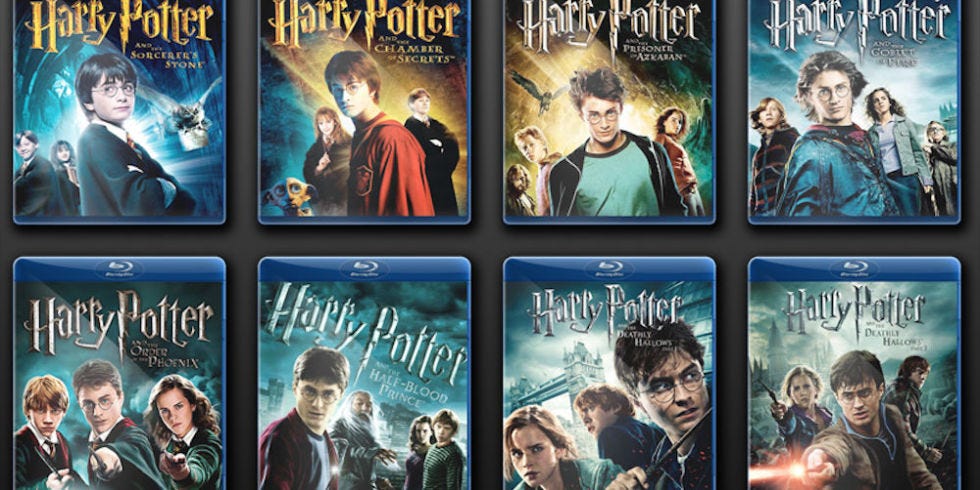 2. Twilight
This is another movie series i love. The actors are acually good at acting. well, some arent, but most are. A lot of them, such as bella (kristen stewert), and Edward (Robert Pattinson), were scripted to be really awkawrd so it seems like there bad actors but there not. The movie puts in great detail and has a good amount of for-shadowing to give clues.
3. Greys anatomy
I aabsuloutly LOVE greys anatomy. I know a lot of people dont, and i dont understand why. personaly, i think it a great show. It has kind of made me a bit paranoid though because when i ever i have a head ache, ETC. I always assume its like, something bad because i watch to much Greys.
4. TVD (the vampire dairies)
Personaly, i think this is a great series. theres always so much drama and action that really brings the movie to life. the editing so good, and the acting is amazing.
go check out annahs blog!
more shows i like:
riverdale
umbrella acadamy
outer banks
fallen
maze runner
the darkest minds